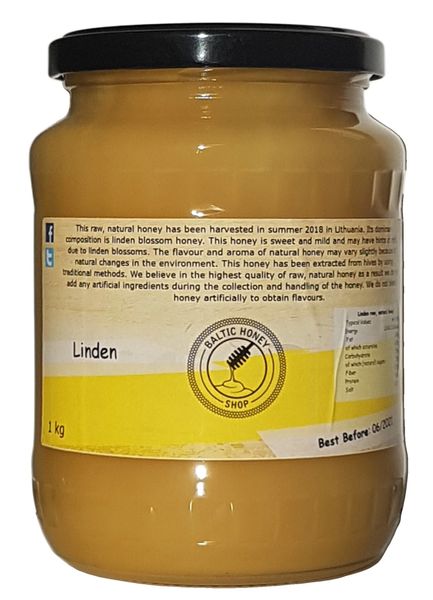 This raw, natural honey was harvested in late spring and early summer 2018, mainly from linden blossoms. Linden trees are also known as lime trees in the UK. From May to July, the trees produce masses of fragrant yellow and white flowers which are very attractive to bees. This linden honey has a woody and citrusy aroma, while the flavour is mild and slightly lemony with a cool aftertaste. Linden honey is a distinctive and uncommon honey and we have only a limited quantity available.
We believe in offering the highest quality of raw, natural honey. Our honey is extracted from hives using traditional methods and we do not add any artificial ingredients during the collection and handling of the honey. This means that our honey is raw honey, which has all its beneficial components (enzymes, vitamins and anti-oxidants) intact, making it a healthy, natural sweetener. Raw honey crystallizes and this Linden honey has crystallized, but remains soft and spreadable, with a smooth texture.
For more information about our products and recipe ideas, please visit us on Facebook or Instagram.